| Home |
deus62.com
| 2022 | one thought at a time |
---
This is the archived copy of my 2022 micro blog, which I started on January 1, 2022. The current one you can find here.
---
10-12 |

October - December
endless weeks | Exhaustion. That's the best word for it. As is often the case, many - if not most things - went wrong when our move started. Thereafter, the workload was excruciating.These past years, I managed to write nearly every day, but from middle of September until today, (Februrary 9, 2023), I was simply unable to. Here are the reaons, which, in a nutshell, also have to wrap up my blog for 2022.(01) My wife moved from Ditzingen to our new place and had nary a problem (besides having hired a moving company that had been recommended to her ... but which turned out to be mediocre at best).(02) Then, she contracted a nasty case of Covid-19. We had planned differently ... and any last-minute packing, trashing and whatnot was suddenly and entirely left to me (and I didn't have much time).(03) The reason why I didn't really have the time was a major eye infection (both eyes) that crippled me for nearly two months. And I still had 14000 CDs to pack ... plus everything else. I went to the eye clinic 7 times while trying to wrap things up at my place. At the time, I had a ton of 20-hour days. The last three nights I passed out on a naked living-room floor.(04) I had hired a wonderful moving company I had used three times already, and they helped in a major way, but on the day of my move, the elevator broke down and extra people had to be brought in to make sure things went smoothly (moving [hefty] things from a fourth-floor apartment to the moving vans 100 meters away).(05) On the day of my move to our new place, when my five vitrines were moved from my office, the moving people found massive mould behind two of them. As it turns out, and that took a few weeks of investigation, the guest bathroom next to my office had been leaking water for months. No problem for me, financially, but furniture had to be trashed, insurance companies needed to be contacted (just in case), etc. A major nuisance.(06) When I arrived in our new place, my wife was still very sick and after she had recovered, she needed to concentrate on her new job at her new school. So, because we had joined two households, a major part of the unpacking and decorating was left to me. My wife had prepared our new place to perfection, but unpacking, repacking and reshuffeling hundreds of boxes took the life out of me.(07) Our new kitchen was seriously delayed and when they finally began installing it, the team fell sick the very same day. It took until December 23rd to install 3/4 of the kitchen and until middle of January 2023 to get the rest done. Until then, we had nearly 100 moving boxes standing all over the place and whenever we wanted to cook something, we had to dig into many of them to pull out what we needed.(08) When the kitchen was done (besides two appliances which were still missing ... plus a whole load of detail work), we quickly decorated our Christmas tree, had my wife's family over for an hour or two and enjoyed 1 1/2 days off.(09) My dad turned 90 this year and we went to Bonn to celebrate that, met up with my entire family and had a few hours off.(10) When New Year's Eve rolled around, we had an excellent dinner and a wonderful evening, but the rest of the time - including the first week of January - was spent unpacking and moving stuff, arranging and re-arranging things.(11) Internet. Germany. That has always been a clusterf@ck of epic proportions, but when I moved here, I had the choice between a totally unreliable company offering top speeds (broadband) and my mainstay, which offered a 100 mbit connection. I opted for the latter and had to deal with major problems until I got it running ... a month or two later. The whole experience was a pain in the ass. I was practically offline for nearly two months.(12) At some point I decided to ignore the above and concentrate on the positive. After 16 years (!!!), we finally managed to move together, find the perfect place for ourselves and enjoy a life that had previously eluded us time and again. So, despite the many trials and tribulations of the past months, things are good and, finally, we are afforded the life that we always envisioned for ourselves. In that respect, 2022 was a perfect year!See you in 2023!
09 |

September
01-12 | As mentioned at the end of last month, we were/are facing a tremendous amount of work. Some of it is done, a lot of it is still looming ahead.My wife needed to get ready for her new school with an entirely different workflow, new school books, a different environment and new colleagues. On top of that, the first few weeks she has to improvise at my place, which didn't really offer enough space to house those things she needs to get her wings. But, somehow, we managed as best as we could.Meanwhile, we have now spent almost four weeks planning a new kitchen for ouselves as close to what we want and need while taking into consideration the limitations of our new place, which doesn't allow us to plan everything the way we wanted it to be. So far, we managed to clear the hurdles, but we aren't quite finished yet. We hope to finalize the plans by middle of September.I have spent several days reorganizing my CD collection once again, trying to fit it into a smaller room that is going to be my office in the future. As it looks at the moment, everything will fit and will work, but I'm still prepared for unseen obstacles.In addition, I need to go through about sixty folders and fourty boxes, reducing all of that to a small percentage of what's currently in there. That's going to keep me busy until the end of September.Last, but not least, we officially took over our new apartment which, until the beginning of October, will lie in a deep slumber until we move in. Still, we needed to organize electricity contracts (amidst the steepest price hike in German history), Internet connection across a rather large apartment, and a myriad of other things.Just like the past few weeks, I will provide quick summarized updates here these next few weeks because there simply won't be renough time to switch on my PC more than once per day for a few minutes.
---
08 |

August
31 | Although we are moving into a new place which has a lot more space, we are now getting ready for a five-week run to sift through everything we own, sort out the things we have two of, throw out superfluous possessions and, altogether, start afresh. That's going to be a lot of work, especially because my wife is going to start work at her new school on September 9 and needs to readjust to a new work environment. Let's hope everything runs smoothly.
28-30 | We spent a few days in Bonn to visit my parents and help out with some things. Because our usual hotels were booked out, we stayed at the "Maritim" in Bonn for the first time. We were given a nice room and the hotel is actually quite good. In the future, we might spend some time there again.
***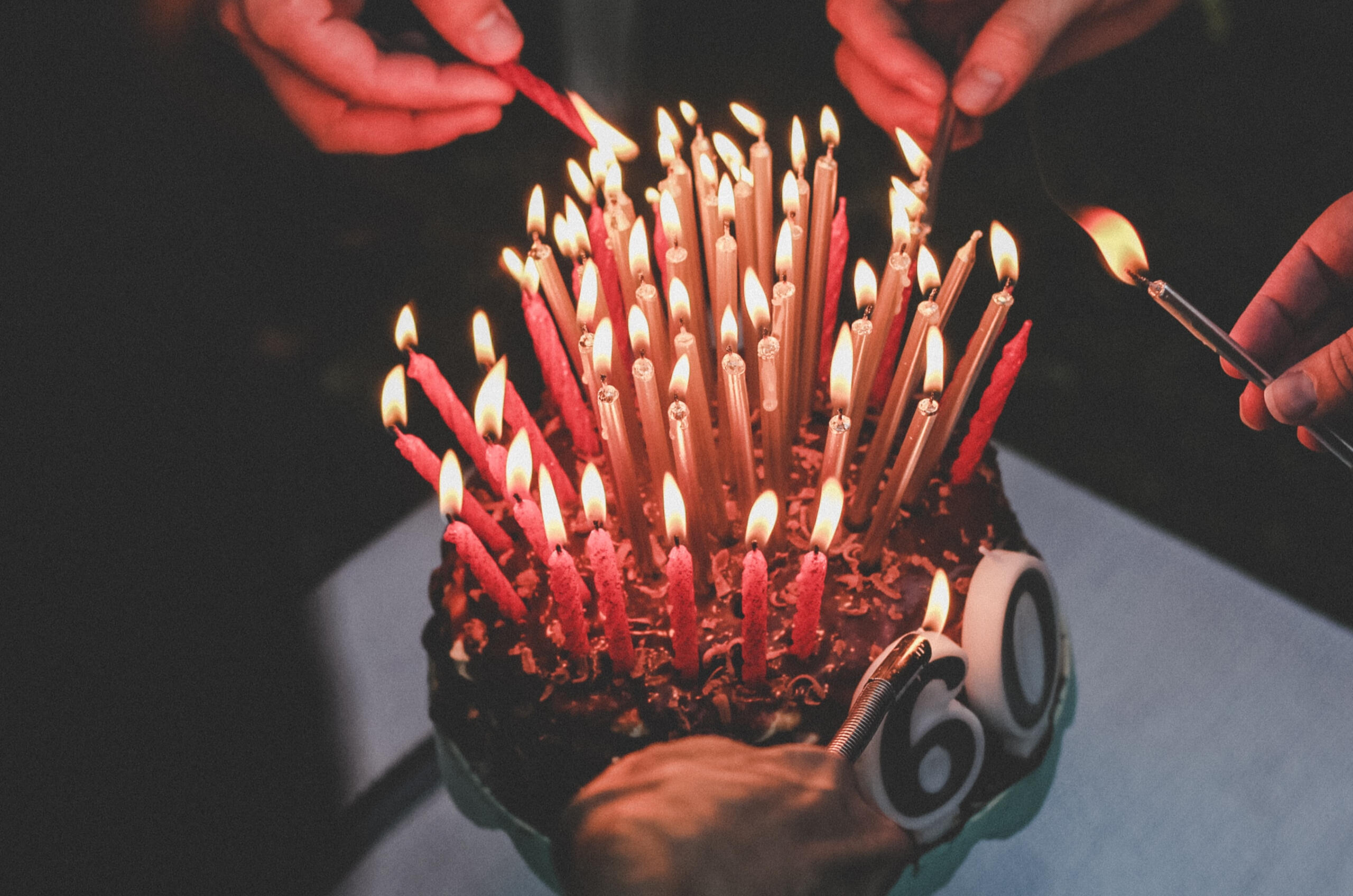 ***
26-27 | 60! At points in my life, I never thought I'd reach the day, but I did ... with the help of others.Because my favorite restaurant near my place was busy on the 27th, we decided to celebrate my birthday there on the 26th with (once again) excellent food, wine and service.Thanks a lot for all the nice and heartwarming birthday wishes. I don't currently have the time to answer any of them but I will get back to each and everyone of you once we have settled in at our new place (middle of October).On the 27th itself, it was just the two of us because I'm neither the birthday type nor a fan of extravagant birthday parties.On top of that, we had to get ready to visit my parents for a few days who needed help.
11-25 | We spent the entire time travelling between two different locations, my place in Wörth am Rhein and my wife's place in Ditzingen near Stuttgart, coordinating the second phase of finally moving together after 16 years. In September we need to live at my place while my wife starts work at her new school north of here, so we cleaned up her current apartment, sorted everything out, moved some of what she needed to my place and finalized contracts with her moving company, one with a real estate agent renting her current apartment to someone else, etc.Keeping this blog running was impossible in that phase. I never had more than a few minutes left over at the end of each day.
10 | The first phase of planning our move from two apartments into one is coming to an end. Folders were put together, contracts were researched, a kitchen was planned, mails were written, etc. Time to take a one-day break before the next of nine or ten phases starts.
09 | I spent the entire morning at the eye clinic today. Fun times coming up in November and thereafter.
08 | Climate change is a bitch: "4th set of human remains found in Lake Mead: Authorities found a fourth set of human remains at Lake Mead over the weekend as water levels remained at unprecedented lows due to a 22-year drought. [...] The first skeleton, found in a barrel in May, was likely a gunshot victim killed in the 1970s or '80s. Another set of remains was found six days later. The third set was found at Swim Beach last month" (via theweek.com).
07 | In regard to yesterday's post, Alex Jones is also only the tip of an abominably ugly iceberg.
06 | Polio is back all over the place. It doesn't surprise me at all with the millions of people, globally, regressing to a state of medieval superstition. "New York polio case is the 'tip of the iceberg,' hundreds of others could be infected, health official says."
05 | What's with all those online sites that have decided to also remove the publication date from (news) items? That's something I ecounter regularly nowadays. It's almost as if they all expect to have to revise said items several times after having published them, obscuring the fact.
04 | Yep! "Norman Doors: Don't Know Whether to Push or Pull? Blame Design."
03 | We spent an entire afternoon in a badly-cooled, stuffy and otherwise elegantly furnished kitchen studio. What did we learn? Kitchens are damn expensive and highly-dedicated people helping you plan one can make a world of a difference.
02 | 21st-century fireworks! Bring a hat and a bottle of classy champagne! "The US killed al Qaeda leader Ayman al-Zawahiri in a drone strike." [/sarcasm off]
01 | This beautiful, digitally-rendered human is so realistic she's often mistaken for a living person.
---
07 |

July
31 | Nancy Pelosi on a plane. "Yippee Ki Yay, ...!"
30 | For the new apartment, I need to reduce my CD-collection even further, making sure it fits along one longer wall. I'm currently working on that, trying to ascertain exactly (down to the last millimeter), how much space I will need. Having 14000+ CDs is a drag when you move, but it's a passion I'm not willing to give up ("boomer").
29 | One of the problems you run into with new apartments in Germany is that they often do not have a built-in kitchen. Neither does our new one, so today we spent an hour and a half in my preferred kitchen studio of choice (German only) to discuss what might be possible in our new apartment. It's not going to be cheap, but this time, we are planning a near-perfect one we can move to a new place, should the need ever arise. P.S.: We spend a lot of time in our kitchen.
28 | Today we signed the lease for our new apartment in "enemy territory" across the Rhine in the neighbouring state. Let's hope that everything goes well.By the way: 100 meters from the new place there's a large supermarket whose wine section we inspected (amongst many other things). When I was rummaging around there, the assistant came running. When I told him that we're moving there within three months and were just checking out their inventory, he smiled and said "Welcome! If there's anything we don't have that you need, please let me know." Good vibes.
27 | "Oliver Zeter" runs an excellent vineyard. Fabulous wines, not cheap, but at comparatively competitive prices in that price segment. Plus, I'm a sucker for great labels and he has plenty of those!
26 | Because I moved several times in the last few years - after having remained stationary for pretty much 23+ years prior to that, it's nice to see that for our upcoming move in October of this year, I still have a folder with checklists I can work through. Easy as pie (he said).
25 | "Enemies" (by Unity) shows some absolutely stunning facial animation. Amazing to see what is possible today.
24 | End of this week, we are going to sign a new lease and for the first time in nearly 30 years, I will move to the neighbouring state, "enemy territory," as my friends and I like(d) to call it. Looking forward to this somewhat radical change in my life.
23 | I don't know how long this link will be up, but the document makes for very interesting reading:
Jefferson Circuit Court: Opinion & Order Granting Temporary Injunction. In it, Judge Mitch Perry explains the reasoning behind blocking Kentucky's abortion bans.
20-22 | I have, for the first time in many years, spent almost 48 hours straight in front of my computer, for my departed friend, to put a website together on which people can leave comments, their thoughts and last goodbyes. I hadn't used WordPress in ages and it has become (in my opinion) a hot mess. So, I needed to get back into the game, make the site foolproof to keep it spam-free, hardening it against any automated bot attacks that are legion today. It was published this morning: dominique-imbert.de (German, mostly.) The link will appear in an obituary/several obituaries that will be published in the next few days.
19 | I swear: my apartment itself is sweating.
18 | If you live in a (nice) apartment, one which was unfortunately built before heat waves were a thing, you know how the heat can build up to an extend that life becomes nearly impossible. My problem is that I have always loved penthouse apartments, so it's my own fault, but, damn ...
18 | It is just too hot around here for how I feel. I've tried to shield myself from the heat, especially because I'm not sleeping at all at the moment, and it's virtually impossible.
17 | My wife found out that one of the school trip chaperones who was supposed to accompany 60 students on a trip to our capital, a trip that my wife had been instrumental in planning but couldn't go on herself, fell sick (Covid) and needed to be replaced. So, we booked her a first-class ticket to Berlin (the only available ticket in any class) and she'll be off tomorrow.
16 | I have been and continue to be utterly depressed. Life is totally unfair.
15 | I have tried to summarize Dominique Imbert in a few sentences. That was nearly impossible, but here it is:"Dominique was a "Renaissance Man" in the best sense of the word and my best friend for the past 28 years. He was a deeply dedicated teacher, who loved his students and working with and for them, he was widely-studied, a "bon vivant" in the most positive sense of the term, a man who had seen the world, spoke many languages and knew more than entire groups of people combined, a man of incredibly diverse talents, someone who could make friends more easily than any person I have ever encountered and, last but not least, the most pleasant, fundamentally decent and positive human being I have ever had the fortune of meeting in my life.We still had lots of plans for the future, but, alas, I will have to put those on hold until I meet up with him again in any of the possible afterlives we often talked – and also qipped – about.I will miss him every single minute until then."
14 | When I found out that my best friend had passed away, I decided to sit down and write about our life together. Things have a way of taking on mythical proportions after too much time has passed and I want to avoid that. I'm at 13 pages and I have just started.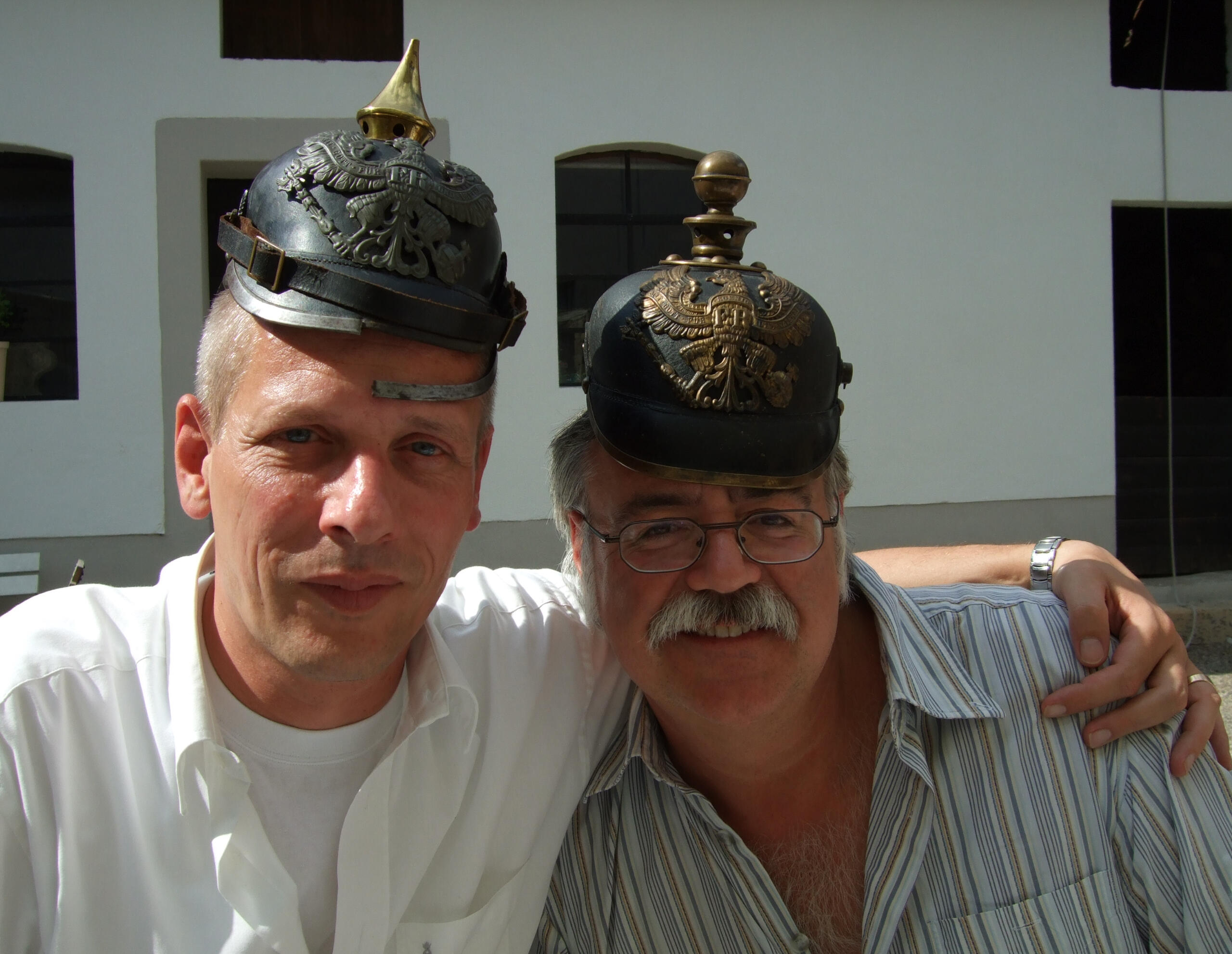 13 | The next days, months and years will be difficult and it will surely be reflected on this website here, especially in the next two or three weeks.Today, my best and truest friend since the very second we met in the middle of August of 1994, Dominique Imbert, went on an excursion with his students, felt queasy and shortly therafter fainted and died.I was completely shocked when I found out. So was everyone else who knew him.I cannot even begin to explain to you right now how important he was in my life. That will have to wait. Suffice it to say that he was the brightest light in my life for the past 28 years.
12 | The James Webb telescope has released the first images from lightyears away. Absolutely fascinating stuff. I have been enthralled by NASA projects ever since I can remember.
11 | Germany is experiencing a "gas shock" because Putin has turned off the tap. What a surprise.
10 | I'm anxiously awaiting news from the James Webb telescope team.
09 | My wife and I are going to have to move one more time. She has been transferred to a place far enough away from here that we need to find a place which lies in the middle of our daily routes. I'm confident that despite a limited market we will find a new place soon.
08 | Life is good, just in case you got a different impression around here.
07 | Yesterday, I got a notification - and only because I subscribe to these kinds of publically obscure channels - that a product I have in my kitchen cupboard (but haven't consumed) has been recalled 11 weeks after it was discovered that it could lead to convulsions and death. Profit seems to really be the only motivating factor for companies nowadays.
06 | "Star Trek: Strange New Worlds" is another one of those series with spectacular visuals and ... empty, lifeless and plain dumb scripts. Is it just me or are younger executives, producers and directors so hemmed in by modern cultural expectations that they are unable to get a comprehensible episode off the ground? Each episode ticks 36 different boxes, none of which have anything to do with a good and enjoyable story. Meh.
05 | On that note (see yesterday's entry), German news were flooded today by items describing how my wife's home state is firing employed teachers for the summer, only to rehire most of them again 6 weeks later. All of that to save money. And we are talking leftist/green state legislators who are as f*cked in the head as all the others. No matter what they tell me and others, they are all the same.
04 | A friend of mine, a person who regularly does more work than I have ever done, but who is only an employee and not a civil servant like me, showed me his projected pension payments. Those amount to less than 1/3 of what I will get ... if I leave now. He would have to work another 7 years just to reach what they projected for him. Our educational system is screwed up beyond repair.
03 | I consider Jeff Hamilton to be the world's best jazz drummer today. I've written about him before, but it was interesting for me to see that a year or two after I wrote to him via Instagram and told him what my drum teacher, Ed Thigpen, had said about him ages ago, he sent me a very nice message that I will cherish. See, Instagram profiles are usally managed by people in circles around these musicians who are far too busy and the musicians themselves will often not be privy to personal messages that were sent to them. I really appreciated his answer.
02 | The very best (#1 and #2 on my list) guitar solos I have ever listened to and have in my collection, and that collection spans two entire walls at my place, were recorded by Poul Halberg (Denmark) with his (then) band "Halberg Larsen". The first solo starts at 03:07 on the song "Husker Du" and the second one starts at 03:05 on a song called "Stå Alene". It is absolutely amazing how brilliant that guy was and is and, thankfully, I was able to see him live many (!) times, in various settings ... and have the photos to prove it.
01 | New month, more heatwave(s) approaching. I'm not looking forward to them.
---
06 |

June
30 | Butterflies have become increasingly rare here these days because we have severely limited their habitats. Early this morning, one landed on my nose and stayed there for more than two minutes. Wonderful.
29 | Today I got a long mail from a musician who was one of my favorites ages ago. Nobody in the western hemisphere really knows him outside of the world of sound engineers, but when said band's career tanked, he moved to the States and became a very successful producer and sound engineer with a Grammy or two under his belt. We were in contact ages ago and he remembered that conversation 10 years later. He just wanted to update me on what was happening in his life. How cool is that? I wonder if we'll be able to meet one day.
28 | I got a vitamin-B shot today that was so massive that I won't need any other mind-altering substances for the next decade or so.
27 | I'm looking forward to once again being in touch with Dina. She was one of the best people in my life way back when and we have been out of touch for all too long.
26 | In regard to yesterday's post, I have been reading up on car manufacturers who now force people into subscription services for heatetd driver's seats and tons of other things. What the hell is wrong with these people?
25 | People I have been reading regularly have been blasting Hewlett Packard (esp. their printer shenanigans) out of the water for their absolutely asinine business practices. And rightfully so. HP are the masters of generating profit in what I would call criminal ways. Disclaimer: In the 1990s I had an HP printer. Already then they suddenly raised the price for printer supplies to an amount that exceeded my printer's value. It was then I put them on my high-priority sh*t list and that's where they have stayed since then. So, no skin off my nose.
24 | I received another automatic Windows 10 update today that once again bricked my Kyocera printer. This is the fifth time that happened. Microsoft sucks (but I need their products).
23 | A blast from the past. I got a mail today reminding me that my subscription to McAffee antivirus solutions has expired. As far as I recall, I haven't used those solutions since Windows XP ages ago (and had no idea I even had a subscription). How damn long do these companies keep you on their mailing lists?
22 | I have two identical pairs of RayBan sunglasses, which I really like. The problem is that when you put them on and look into the general direction of the sun, they glare and mirror the sunlight to such an extend on the inside that they are virtually unusable for me. That's engineering ingenuity for you. But, hey, RayBans are cool! I'm cool!
21 | Germany still can't get a grip on the Covid-19 pandemic. Politicians have been all over the map in this regard, trying to outdo each other with the most demented take on the next 6 months and more. Sometimes I wonder why we vote at all.
20 | By accident, I made the perfect Cuba Libre today. Since then I have been trying to figure out how I managed to do that. No idea. Damn.
19 | By the way: While the rant below was gestating, I spent a great few days in "Ditzingen", in a well-isolated apartment whose architecture kept the temperature below 24 degrees ... Celcius! Yes, those kinds of places do exist! I've been there.
18 | (06) My recommendation: If you happen to be younger, guard yourself. I am not being alarmist (although public discourse says I am). If you ignore recent developments, you will suffer. Save money, 1/4th of what you earn, try to invest it without taking major hits and tell the rest to take a hike. Yes, that's antisocial, it isn't "en vogue" ... but it will save your ass. And, remember, it's your ass.
17 | (05) Fear. Fear seems to be the one single thing affecting all socioeconomic strata in one way or another. And it just won't go away. Things have been shaken up and they will not revert to what people were used to. If you study the roots of National Socialism in Germany, in Italy and other parts of Europe, fear was the one decisive factor that united the most diverse people. Someone who named and blamed "someone" for whatever they perceived to be a major injustice. Just hop onto Twitter, for example, to see how that affects today's discourse. It's a major factor.
16 | (04) I'm a "boomer". Next to "Nazi" any "baby killer" that is apparently the worst thing anyone can be nowadays. Nevertheless, I agree with lots of (younger) people who by reflex throw that into anyone's face who happens to be above 50. My generation doesn't seem to care about climate change, about economic globalization and changed mindsets across the globe ... the bommer generation only cares about securing its own benefits and, in the end, it doesn't really care what happens to anyone or anything beyond their (extended and/or limited) lifetime(s). I know tons of these people. Tons. They negate any scientific findings and common knowledge by linking to obscure videos as well as posts by imbeciles across the multitude of available network sites.
15 | (03) The worst problem is that we have brought forth a generation that thinks that "I know where I can find it if I need it" is enough in regard to knowledge. It's not their fault as educational systems across the globe have been streamlined to get people into respective job markets more quickly, but when I look at statements I hear and see as a teacher and read as a news "consumer", that is the core problem. Many people, even the best, are simply unable to read a text and extract theses from it (more often than not, they will focus on exactly those parts which are completely irrelevant), quick reading or "skimming" is beyond most people's capabilities and evaluating sources ... let's not get into that. I could prove that if anyone should ask, but nobody will.
14 | (02) I have a pretty good idea when western societies took a wrong turn, but that's not the point. Subdividing society into various groups that religiously adhere to their various limited (often uneducated und completely uninformed) mindsets is a - historically - relatively recent development that, in my eyes, cannot be reversed anymore. To the contrary: I am 100% positive that we are reverting back to darker times over here in Europe that nobody really wanted to experience anymore. For example, elections in France were akin to re-reading the Book of Job (19:20) with a country narrowly escaping a hard-right turn politically. And, if I am right, that was only a temporary reprieve. In Germany, the new government is trying to force-feed the population with things that should have been adressed ages ago (and which Angela Merkel, heretofore a global and virtually untouchable icon for 16 years, is largely responsible for).
13 | (01) Today, if you read, for example, Bari Weiss (US), Cory Doctorow (UK) as well as Marcel Peitmann (Germany), in certain circles you are immediately considered to be an illegal alien in regard to public discourse. Worst of all, in today's social network world, you will be guilty by association in just about any of the many "bubbles" that exist. People will block you just because you subscribed to someone's feed. When the "democratization" of the Internet happened, public discourse turned to sh@t. I'm elitist that way: if you have sh*t for brains, stay at home and off my screen. When did it become illegal to just inform yourself? My reading list encompasses everything from from the extreme right to the extreme left (and everything inbetween), but I'm basically barred from commenting anywhere because knee-jerk reactions will bury someone like me within a second or two. You are simply not allowed to voice criticism - not criticism for criticism's sake (which I love to throw into the cauldron), but valid facts that even slightly deviate from the original poster's mindset. Informing yourself is just not permissable anymore. Facts don't matter. Science doesn't matter. Only a person's emotional situation matters.
12 | A rant coming up ...
11 | Today, although quite hot, we decided to take a longer hike across a marsh/peat bog area not all too far from here. The problem was that hardly any of the paths we were looking for had any viable signs to show us where to go/walk. Often, we had to turn back and in the end, we basically walked around the entire moor without finding the single (hidden) path across it all. Still, we had a fun time and burned some calories.
10 | The James Webb Telescope, whose journey and deployment I have been following in detail for years, was hit by a micrometeoroid. I find it absolutely amazing how scientists anticipated these kinds of occurences and managed to guard against them (as much as possible).
09 | January 6th. Does anyone really care anymore? I do, but apparently hardly anyone else does. That's the way of the world (and social-network-accelerated news cycles).
08 | By accident, I came across a whole collection of classic literature I bought from Delphi Classics quite a while back. They publish whatever has entered the public domain, assemble, format and annotate it into complete collections and then update those massive tomes regularly whenever customers find typos or as soon as other works and additional material by any one author enter said public domain. Yes, you could assemble this reading material yourself, but they do all the work and charge ridiculously little to customers. Highly (!) recommended ... unless you absolutely don't care about some of the greatest authors since the beginning of time.
07 | Insane: "Powered Wheelchairs and Right to Repair". I have just added this item to my collection of rampant insanity and corporate greed.
06 | Alec John Such died, like so many other great musicians these past many months and years. I have never been a Bon Jovi fan (and will never be), but he was a great bassist. I also keep forgetting that many of these musicians are 70+ years old. Yes, dying at that age is still too early, but they are not as young anymore as I have them memorized. On a similar note, Gene Simmons of "Kiss" has announced his retirement after 50(!) years with the band. The guy is 72 now and my inner eye still sees him as the "Love Gun" guy from 1977.
05 | Yesterday evening, we once again enjoyed a wonderful and absolutely faultless dinner at "Restaurant zum Riesen". Not cheap, but absolutely worth it.
04 | Inflation is rising sharply here. Gas prices are skyrocketing. My heating bill will be almost double by the end of the year. Things ain't what they used to be.
03 | Great tune, great drummer!
02 | I used to be a regular at the Copenhagen Jazz Festival for decades. I looked at this year's programme - if you happen to be interested, there is a programme app available on, for example, the Google Play Store - and the main attractions for me, once again, would not have been (the fabulous) Herbie Hancock and whoever in the major (ridiculously expensive) venues, but the hundreds of small concerts and jam sessions around town. I really hope I'll be able to make it next year.
01 | I have been experiencing some more serious health problems lately that I'm trying to get a grip on. Let's see how that turns out. Doctors continue to be somewhat baffled (and concerned).
---
04 |

May
31 | Now that the Covid-19 pandemic has officially been declared null and void (yeah, right), more and more individuals and companies having fraudulently amassed millions without any government intervention whatsoever are coming to light. Our government's management of the pandemic is and was disastrous.
30 | Bucket list, item #01 ... "See Peter Frampton live before he goes into retirement for health reasons". Check. Just bought a ticket for one of two venues far away from here which also forces me to reserve a room at some hotel. I don't care. November 16th, something to look forward to.
29 | Today, I tuned out an increasingly loud/intellectually-challenged world and embarked on an extensive listening session, diving, once again, into a lot of the Venus Records SACDs I call my own. Venus Records is a Japanese (jazz) label founded in 1992 by Tetsuo Hara, who had worked as a producer for RCA Victor. I just love the myriad of piano trio recordings they seem to have in their catalog. Most of them are just up my alley.
28 | I tried to refrain, but ... "List of School Shootings in the United States". It is absolutely sickening to see how the most recent shooting in Uvalde/Texas played out. Just like everyone else, but especially as a school teacher, it is incomprehensible how little is done to avoid these kinds of horrible acts and to protect the most vulnerable, children. Time and again I'm reminded of the fact that decades ago I decided never to visit the United States again. Uneducated shitheads have started to dominate the day-to-day narrative, imbeciles are voted into office and the worst of human kind are allowed to get "their say" time and again. Yes, we have our problems over here, plenty of them, but the US has devolved from a former model democracy everyone envied into the disastrous slush pile it is today.
27 | Cory Doctorow is someone I read regularly, almost religiously. He's an internet dinosaur, like few others, and someone who is very opinionated. Lately, I have been following his rapidly-growing series of articles and posts (website, Twitter, elsewhere) in regard to educational apps and programs spying on kids/students. To be quite honest, because I'm the world's most avid pessimist, none of what he and others uncovered surprises me one single bit. This is just another example of an internet going rogue, companies and business interests dominating every single click anyone makes and, most depressingly, general disinterest in any of the arising problems. So far, I have yet to read an article showing that people are actually waking up to these kinds of virally rampant problems.
26 | It's always fascinating to see how much bad blood develops in even the most successful bands over a certain period of time. I read a few biographies/autobiographies these past weeks and it always comes down to the same two problems: a falling-out because of business practices often pops up and, more often than not, someone feels left out eventually, from both business and band decisions. Those two problems have ruined many a great band.
25 | Kim Stanley Robinson is an author (sci-fi) I really like and admire, simply because he has lots of valuable things to say. He also loves nature. He just published a book ("The High Sierra: A Love Story") to universal acclaim, a book which I am going to read as soon as I can get my hands on it. Here's an interview from yesterday, published on fatherly.com: "Growing Up Fast On Planet Earth." Although I do not agree with every single minute detail, it's altogether a fascinating interview with some great insights. In today's superficial world, it's a great interview with considerable depth.
24 | "Legalize it!" That's one of the dominant (political) topics in Germany at the moment, which has flared up across social networks almost every single day these past few months. I'm not a fan, to be quite honest, because I have known some people in my life whose brains can not have been more than mush when they turned 25 (they certainly constantly behaved like that). But then again, I also knew people who spent most of their teenage and adult lives in an alcohol-induced stupor and that, apparently, still seems to be socially acceptable, which is a double-standard I will not subscribe to.
23 | Tim Flach's photos are absolutely fascinating. This one - a Northern Cardinal - is one of my absolute favorites. Imagine having a huge print of that in your living room. I can, but his prints, if available, are prohibitively expensive.
22 | Well, it's not the first time, but ... "Disney allegedly stole artwork, sold it in its park, and tried to cover it up. Remember, that's the company that is considered by many to be a "copyright maximalist".
21 | People like Elon Musk (and Mark Zuckerberg, just to name one more) should not be able to get anywhere near power to further their ludicrous selves and quirky egotistical world views. But, alas ....
20 | "Russian military, stole 27 pieces of John Deere farm equipment from a dealership in Melitopol, Ukraine, collectively valued at $5,000,000. The equipment was shipped to Chechnya, but it will avail the thieves naught, because the John Deere dealership reached out over the internet and bricked these tractors, using an in-built kill-switch." Quite funny, right? Not really, if you consider why these kill-switches are in there in the first place, writes Cory Doctorow: About those kill-switched Ukrainian tractors.
19 | Germany is getting ready for two days of hefty thunderstorms and altogether really strange weather. Whatever your stance in regard to climate change happens to be, I cannot remember having tornado warnings in the 70s, 80s or 90s. None. Now we have them - albeit infrequently - several times a year. Add to that the (for this year) third time that tons of Sahara sand is transported all the way to my place and what we have is, whatever you want to call it, a changed situation.
18 | I was going through past bank statements and noticed that all the online accounts I have had for ages now have limited access to bank statements going back further than 12 months (some ... 24 months). Apparently, all those banks' expenses have exploded because kilobyte-sized bank statements are too expensive to keep online (/irony off).
17 | I bought a (rather expensive) kitchen radio about two months ago that I was really happy with. Yesterday, it died. It fits right into my theory that just about every product you buy nowadays has a halflife of your average housefly. No matter where you look, what you are willing to invest and what reviewers write, most of the products are ... shite.
16 | I'm looking for a music server that can handle up to 10TB of music, can be connected to my stereo and is not, in any way, shape or form connected to the Internet. Taking those requirements into consideration, the 20 million products available around the globe are limited to ... one affordable unit. I've sent a mail to the person who manufactures this rare breed.
15 | In the past weeks I restructured 108 TB of media and backup files. Even utilizing USB 3.x it took forever. And, because I do not keep one set of backup drives offsite, a single fire will kill 30 years of work. I'll risk it. Cheers!
14 | It looks like NASA's Mars lander, called Insight, will die soon. Its two solar panels are covered in dust and it will need to mostly shut down by the end of May. A storm might save it, but one of those is - unfortunately - highly unlikely.
13 | The other day I was invited to a dinner party with a rather mixed group of guests with teachers and their partners (including a freelancer or two). When I said that the fundamental problem of today's (western) educational system(s) is that a basic humanistic foundation is missing and has actively and aggressively been removed by mostly leftist ideology, it was the owner of a huge construction company that quietly nodded and, like me, did not want to pursue the matter further because the teachers and administrative folks in attendance were inwardly fuming when I attacked their very existence and beliefs. That's the 21st century for you.
12 | A lot of studios have tried, time and again, to make a killing by (re)selling the same films to their audience in various formats: video tapes, Laser Discs, DVD, Bluray and, today, 4k UHD discs (8k formats are already on the horizon). The problem is that when I read the two or three review sites that actually happen to be independent of monetary support, most of the (also often upscaled) UHD discs are simply NOT worth the money. The improvement is negligable and the only difference to past formats is the price tag which has, in some cases, doubled or trippled.
11 | Recently, I have spent quite a lot of time listening to Philip Glass' works in much more detail. Fascinating stuff. Often minimalistic, at times (intentionally) repetitive and often recorded excellently. He has frequently been criticised for flogging ideas to death, mostly by critics who failed to understand what he was and is doing. A lot of his output I really like.
10 | The other day I watched a 4K UHD version of the 1984 smash, "Ghostbusters". They filmed it in 35mm/70mm and rescanned the negatives for this version. Great, but - as is often the case - the special effects are blatantly bad, even if you are fan of early attempts to get those kinds of things right. Various early "Star Wars" films (etc.) simply blow "Ghostbusters" out of the water.
09 | I've been following the Heard/Depp trial (if you don't know what I'm talking about, you are probably the only sane person left on this planet) and I often wonder what compels people to air their dirty laundry ... everywhere. I don't belong to any of the camps but I have founded my own: I wish those two people would just disappear from the face of this earth, especiyally Amber Heard, who is just a horribly superficial actress.
08 | We had an excellent strawberry salad today. Wow! Very tasty!
07 | As is the case everywhere, prices have been rising steeply here for months now. Add to that a political agenda that has been trying to (artificially) increase prices for meat, houses and whatnot, simply because a comparatively few believe that a population must be "educated" in order to act the way they believe we should, and what you are left with is a rumpsteak I bought today that cost a fortune and simply wasn't worth it.
06 | My wife is here and we are both hoping that after this upcoming summer we won't have to live relatively far apart anymore. Let's hope the various local governments won't treat us as Excel spreadsheet items any longer.
05 | The problem with German online shopping is that if it doesn't happen to be Amazon, it just sucks. There are exceptions, which I regularly order from, but the majority is stuck with its heads and websites up their rear ends, hoping that they can carry a mediocre 70s, 80s and 90s vibe/business plan into the third millennnium. I will never understand how management can ignore modern technology for several decades.
04 | The new Tord Gustavsen Trio CD is good, no doubt about it, but it is lacking ... something. I haven't pinpointed it yet, but the whole CD doesn't jell for me the way the others did.
03 | My prediction: gas prices will triple here this year. I have started to save money to pay for it all.
02 | If you happen to be traversing the Sahara, you'll probably have better Internet access than in many spots here in Germany. When frequencies became available, the German government threw prices of several billions at the providers who have since been trying to recover their inital investments. This country is f@cked. P.S. After 19 years, I am still unable to connect to the Internet when I visit my parents.
01 | A thought that popped into my head this morning and just didn't go away: "I'm not getting any younger!"
---
04 |

April
30 | I really had to laugh today. Just for the heck of it, I entered the first two lines of a song we improvised on while on a late-night, absolutely freezing Danish winter walk ages ago. The title was "Three German soldiers (crossed the Rhine)" and we made extra verses up as we went along. The result (which has since disappeared) ... I re-established contact with an old Canadian friend whom I haven't heard from since the early 80s. See, he actually had the chuzpe to post those extra verses online. Glad he wasn't banned from the Internet as a result.
29 | Kasper Winding, an excellent drummer (whose wife was infamous Brigitte Nielsen, who, then, eloped with Sylvester Stallone and, today, is a prominent model for Botox accidents) debuted with an album I have always enjoyed listening to. My original Danish LP was ripped off by a "friend" (whom I visited 20 years later and in whose LP shelves I found 40 - and more - of my missing albums) and I had never been able to replace it with a mint copy since then. Well, today I replaced it with a lossless flac file and I have been a happy camper since.
28 | "Buzstop" was a band whose two LPs I religiously listened to way back when. Great arrangements, catchy melodies, fabulous horn section. I saw them live twice. Since those concerts, they had virtually disappeared from the face of this earth. I had the LPs, which were worn thin, and today I downloaded both albums in HiRes format. Bliss!
27 | By accident I noticed that Qobuz, apparently some years ago, had managed to secure the rights to a ton of excellent Danish pop/rock music from the 70s, 80s and 90s. Amongst those LPs/CDs I found there were some that had previously been almost impossible to find in any sort of digital format. Whenever I looked for the LPs, some of which I had had in the past and had lost/sold, prices were outrageous for very good+ or near mint/mint editions. Well, finally, problem solved. I'll write a bit more about that in the next few days.
26 | Today we've had bad weather fronts chasing each other. While trying to take photos of threatening cloud formations, I noticed that my Samsung S10 tries to "prettify" every single shot I tried to take of a virtually black horizon, no matter how many automatic functions I turned off.
25 | I've said it several times before and I'll say it again: there's nothing but shit coming out of Hollywood, various streaming services like Netflix and Disney+, etc. Bad films, bad scripts, hundreds of millions thrown at the screen to bore the general populace to death. It's not only the "woke" agenda inserting itself everywhere (I would not mind at all if it made intrinsic sense, which it often doesn't), but the super-lame scripts, the general assumption that your audience consists of the lowest common denominator possible and the lazy production kill every single new film within 10 minutes.
24 | Break. Judas Priest - only - today. My neighbours love it.
23 | When I returned to my apartment I noticed that all the cleaning I had done these past days and weeks on my balconies had been a waste of time. While I was gone, another cloud of Sahara dust reached us and pollen had laid itself on top of everything. It was like trying to get honey off a stone surface.
22 | Salmon for dinner. We've had it tons of times previously, but today was a highlight. Fabulous!
21 | We did some major spring cleaning, 24/7.
20 | This weekend I'm spending at my wife's wonderful apartment in Ditzingen. To start it all off, I went around Stuttgart to do some extensive shopping. They have a lot more non-generic and plenty of design shops here that I could easily spend 24 hours at (each). Nevertheless, I had to sprint through them within a few hours.
19 | It is amazing to see how many different versions are available of Hitchcock's "Vertigo", one of the most brilliant films (and one of the best film posters) ... ever. If you have ever watched that film, which you should have done by now, you probably noticed that colors play a decisive role. I have versions which are too bright or too dark, versions which have color-corrected the hell out of that film and now, finally, a version that gets as close to the original as possible. 86GB. That's hefty!
18 | I'm a huge fan of Gordon Lightfoot's "Sundown", a seminal single from my early days. Today I put it on repeat. I always thought it was fascinating that the song segues into the chorus pretty much right away.
17 | Our second and last day in Bad Hersfeld, with a good breakfast at our affordable hotel and a great homestlye lunch which is becoming increasingly hard to find in our country. The trip home was also effortless, especially because trucks are banned on German highways on Sundays.
16 | Today we decided to visit my wife's grandmother in a lovely city called "Bad Hersfeld". I have been all over the map since my early teens, but this city I had never been to. And, alas, it's a place which surprised me. It doesn't often happen, but that's a city I could imagine living in. Great place, albeit very quiet (which I like).
15 | Harking back to yesterday's post, I found a bill that I had been looking for ... forever. Attached to it, I found the guarantee I would have needed a year ago. I suck.
14 | Years ago, unfortunately, I bought a huge drawer unit which easily swallows thousands of A4 bills, letters, reminders and whatnot. Today, for the first time in years, I started going through it. Scary stuff.
13 | I spent a day in Ditzingen, my wife's hometown, and, mostly, in Stuttgart, rummaging through their "Markthalle" which offers the smell of fresh food, exquisite delicatessen, exotic spices and international specialities. One of the best places in the Southwest. To boot!
12 | While backing up my collections across (today) six 18TB external hard drives, most of those reached temperatures of 52+ degrees (Celcius). Not healthy, but bearable, considering that for a backup, they have had to run 15 hours and longer.
11 | I just transferred my Star Trek series collection (I am a total Star Trek geek) and noticed how many different "fan editions" of the various Star Trek series there are. Some people must have spent half of their lifetime(s) upgrading, upscaling and remuxing these series to perfection. Example? I have a fan-edit (1080p) of Star Trek Voyager which, on a computer monitor (the only monitor I will ever watch my collection on) is pretty much equal to the official "Star Trek - The Next Generation" remaster, which cost $20 million and two years to produce. The only one with inadequate quality still in my collection is "Deep Space Nine", and the fan edit I have is still miles better than any official (streamed) release.
10 | Suddenly, 18TB Western Digital external USB drives dropped by 200 Euro per drive (I guess all those bitcoin miners got tired of mining). I bought a bunch of them and started reorganizing my music, film and TV series collection, removing files from USB 2.0 drives (35 MB transfer speed) to finally being able to synchronize drives using USB 3.0 (170 MB/s transfer speed). Pure bliss.
09 | I really (!) don't get the general geek's love for NFT art, but if it makes a 13-year old a multimillionaire ... why not?
08 | I'm really sorry, but Pink Floyd's reunion to support Ukraine has brought forth a tune that is akin to sticking a fork into your ear. But political correctness demands of all of us that we like the tune. It's absolutely horrible, despite Pink Floyd sounding good in the background.
07 | "National Beer Day" and "World Health Day" today, all rolled into one.
06 | As oil and gasoline prices have been rising steadily here, people are finally beginning to notice that there's no real resaon for said price increase. Unless you consider the unlimited profits oil companies are willing to immediately move to offshore accounts, of course.
05 | Interjection: Bucha. Civilians killed by the Russians. And, as expected, fake news all around to cover it all up. Nothing new, unfortunately.
04 | I've gotten too old for the Grammys and, rightly so, another generation has taken over, but Silk Sonic (Bruno Mars and Anderson .Paak) picked up four awards, including record of the year. That stuff is still for my generation. I really like it.
03 | Germany has finally managed to seize Alisher Usmanov's (Russian oligarch) $600 million mega-yacht. They should get a reward for that because bureaucratic red tape has stopped them from seizing any of the other trillions worth of assets, real estate, and investments the other hooligans have amassed around here.
02 | Although nobody cares anymore ("yesterday's news"), I've been closely following the Ghislaine Maxwell sex trafficking case these past months. Today, a U.S. judge refused to throw out Ghislaine Maxwell's sex trafficking conviction, despite a juror's failure to disclose before the trial began that he'd been a victim of childhood sexual abuse. Rightly so!
01 | Will Smith resigns from the Academy and top imbecile Sarah Palin announced she's running for Congress. You really can't make this shit up. I think I'll go back to pen and paper.
---
03 |

March
31 | Today is "International Transgender Day of Visibility". I'm sure Joanne K. Rowling marked it in her calendar. Sociological constructs before science. Nobody seems to (know and) care anymore.
30 | Bruce Willis was diagnosed with aphasia and is planning to step away from acting. Perhaps that explains the slew of absolutely horrible films he decided to appear in these many years.
29 | Will Smith's team spent a minimum of 48 hours drafting a totally dishonest and lame apology re his Oscar's activities. What a surprise.
28 | Yesterday, one of my faithful readers asked why I'm not writing about Russia's invasion of the Ukraine. Here's the short version: For years now, we've seen fundamental changes around the globe with fake news spreading exponentially, totally unqualified people more or less democraticaly elected into office and an ever increasing number of uneducated imbeciles taking office in one way or another, superstition dominating popular discourse more than in the Middle Ages, etc. Here in Europe, I wouldn't be surprised if, in another culmination, Marie LePen will come close to being elected president in France next month. In short, I feel bad for this and the next generation because Europe and the world are devolving into a state I hadn't though possible these past 50 years. I'm tired of writing about this shit, so I don't and I won't. There's no point to it.
27 | A little while back, I actually read Will Smith's autobiography and today's event at the Oscar's proved my initial impression: the guy and his whole family have got a screw loose. P.S.: Want to read an honest review of the book which stays away from the politically correct angle? Here you go.
26 | Yesterday, Taylor Hawkins (the Foo Fighters' drummer) passed away in Bogotá, Columbia. A sad day for music and for drummers around the globe.
25 | A while back, I added another boarding pass to my collection and "signed up" for the next NASA unmanned space mission, Artemis I, which is supposed to lauch in 2022 and will basically test the Space Launch System (SLS). BTW: NASA should offer more boarding passes.
24 | Tomorrow we are going to see "Voces8" at a church in Karlsruhe. "Voces8" is the best vocal group I have in my collection and, as Gramophone Magazine said, "The singing of VOCES8 is impeccable in its quality of tone and balance. They bring a new dimension to the word 'ensemble' with meticulous timing and tuning." I've listened to them a million times.
23 | Samsung's "Tab s8 Ultra" is the shit. It's (again) the best device I have in my collection, bar none. Extremely fast, ample storage space, a huge screen (notebook size) and fluid design. But, the keyboard cover (which I have for my Samsung 7+ Tab) is just to darn expensive. 400 Euro just for that? Thanks, but no thanks!
22 | I'm finally getting around to setting up my new Samsung Tab S8 Ultra.
21 | I need to clean one of my balconies which was seriously hit by, yes, Sahara sand. It sticks to everything like glue.
20 | The weather is finally brilliant again.
12 - 19 | I had to be offline for a while for health reasons.
11 | During the Covid-19 pandemic, Elton John's social media team released his "Elton John-Tonight: Live at the Playhouse Theatre 1976" concert on YouTube. I downloaded it immediately and it has since disappeared. I have tons of live concerts on my hard drives and this one is one of the very best!
10 | The "Dyson V15 Detect Absolute" is the best vacuum cleaner I ever bought. It sucks the living daylights out of everything I throw at it. That thing is magic (and costs an arm and a leg).
09 | If you happen to be "an old white man" like me, https://start.me/ is the best thing to get your Internet activities organized. It's the #1 spot I hit every single day.
08 | Damn, just shoot me already. When I found the "Samsung Tab S8 Ultra (16/512 GB)" for 400 Euro less on eBay today, I just bought it. That thing isn't going to get significantly cheaper these next twelve months. I have the "Tab S6 lite", the "Tab S7+" (with keyboard) and just about everything inbetween, but that screen size and the processor just suckered me in.
07 | I think I said it before, but my wife is the best thing that happened to me in my entire life.
06 | Whenever I fire up the social networks on my many devices, I immediately experience this severe gag reflex. I have written about this before, but I'm thinking of kicking all of them to the curb. The problem is that I love to read/see what people are talking about, the things that move them and/or get them all riled up. I love to have my finger on Germany's "pulse" and, at the same time, it all makes me sick to my stomach. As Danny Glover used to say in those old "Lethal Weapon" movies, "I'm too old for this shit!".
05 | Dust. I hate dust. If, like me, you have two balconies and a pair of doors always open to those, you are going to suffer. There's dust everywhere (not really, as some people might say, but ... for me ...) and at the moment, I am vaccuming every single day to get a grip on the problem.
04 | I've got the Samsung Tab 8 Ultra on my radar. I'm incorrigible and a gadget freak. It's a genetic disorder.
03 | February 21 will live in infamy forever, the day Russia officially recognised the two self-proclaimed separatist states in the Donbas, and openly sent troops into the territories. I'm not going to write about that here, but it just proves that the 21st century is dominated by lies, deception, info wars and whatnot. Idiocy is rampant, all across the globe. I never thought we would ever reach that stage again. But, history has a knack for repeating itself, over and over again.
02 | My better half spent a couple of hours baking an excellent cake today. What never ceases to amaze me is that women simply do not understand that an excellent cake like that needs to be eaten immediately. When it's warm.
01 | In the beginning of January, I got my "booster shot" (3rd vaccination shot) and since then I have been constantly experiencing severe health issues (devestating and constant fatigue, a reignited "Uveitis", skin problems, etc.). Altogether, all the problems of the last 15 years were kickstarted again from one moment to the next. I have been in and out of waiting rooms these past weeks and, currently, I am waiting to be admitted to a clinic that specializes in immune deficiency disorders. The problem is that getting appointments in these Covid-19 times is nigh impossible. So far, doctors have told me that August is the earliest month available for the examinations I need.
---
02 |

February
28 | On our last day, after another excellent breakfast (they placed us in a wonderfully comfy separate nook), we headed to one of the region's most renowned baroque pilgrimage churches, "Basilica Birnau". "The church of St. Mary, known as 'Basilica Birnau', rises on the northern shore of Lake Constance in the Birnau district of Uhldingen-Mühlhofen, a resort for 7000 inhabitants. The Roman Catholic Basilica Birnau is one of the most important baroque pilgrimage churches in the region." From there, we walked a couple of kilometers to the "[...] lake dwelling settlements [which] are part of the UNESCO World Heritage [to] rediscover the sunken village of Unteruhldingen and everyday life in the Stone and Bronze Age!". Great walk, great weather and an easy trip home with little traffic. Altogether a perfect weekend.
27 | The main and only goal of today's excursion, after an excellent breakfast buffet at our hotel with fresh omlette, salmon, sparkling wine and the whole works, was Meersburg, "[...] one of the prettiest resorts on the shores of Lake Constance. The Burg above the lake is said to be Germany's oldest residential castle, dating back to the 7th Century A.D. (Meersburg also has a Baroque 'New Castle' where the prince-bishops of Konstanz lived and ruled in the 18th Century.) The word 'picturesque' has become a travel cliché, but in the case of Meersburg, it's a legitimate adjective.
26 | As promised, the weather has finally turned sunny and inviting, although the wind is still rather frosty. We chose to stay at "Badhotel Überlingen (En)" and it was the right choice. Very nice and newly-renovated room with a brilliant view of Lake Constance and a small harbour right next to the hotel. Before checking in, we spent a wonderful afternoon exploring Lindau, "[...] an historic island with a distinctive charm surrounded by a crystal clear lake and a lush environment. And in the background, the snow-covered scenery [of Austria and Switzerland] rises upwards [...]". Despite average reviews, lunch in Lindau at an Italian restaurant ("Ottimo") right next to the scenic harbour was very good and dinner at our hotel, in a pleasant atmosphere, was also excellent (and not very cheap). A good day, despite the traffic jam early on trying to get to Lindau in a kilometer-long line of cars trying to cross the border to Austria a mile or two from Lindau (which Google Maps helped us to partially avoid).
25 | Starting tomorrow, we'll be spending 3 days on the shores of Lake Constance. The weather is supposed to be sunny (but cold).
24 | While looking around for decent hotels online, we again experienced how absolutely terrible the programming for many (also global) hotel websites is. Proprietary solutions, cross-site scripting, invalid javascript, and, and, and. It is amazing to see that businesses seem to be able to survive with that kind of mindboggling crap.
23 | Putin is a raving lunatic.
22 | I'm in Ditzingen, relaxing. Today, in one fell swoop, I read Steve Lukather's autobiography, "The Gospel According to Luke", published in 2018. Some fascinating insights into his life and work.
21 | I wonder if the Ukraine conflict is going to blow up these next few hours/days.
20 | A week and a half of holidays which I'm going to spend in Ditzingen, my wife's still current hometown. The second storm of these past few days isn't any better here though.
19 | For a minute I thought of jumping on the new Samsung "Tab S8 Ultra" offer, which would have included a free and normally very pricey book cover keyboard, but after reading the earliest available hands-on tests, the only real advantage seems to be the larger screen (which is something I would love to have). So, I decided not to. Besides, why the hell does a tab like that need both a notch (enough with the Apple BS already) and a camera that is able to take photos of the adjacent two galaxies? I often get the feeling that developers are too far removed from use-case scenarios.
18 | Two years after I started my search for a better than average kitchen radio (yes, it takes that long nowadays to find anything worthwhile), I bought myself a "Pure Evoke Play", which, as usual, is a European (British) product produced in China. So far, so good. It does everything it is supposed to do, connectivity is great and the sound is not audiophile but way above average with a 40-watt stereo punch (albeit with a very narrow "sweet spot", which doesn't really matter while cooking or washing the dishes). Digital radio, FM radio, Internet radio (thousands of stations), Spotify, Podcasts, etc. Everything works as expected. Not too big, hence very portable (if you opt in and buy a relatively costly "ChargePak" for up to 12 hours of portable play), plus pleasant and relatively pure design. Let's hope it lasts longer than everything else today which seems to be limited to time of warranty + one hour.
17 | So far and so good for this area: Double storm sweeps.
16 | Eye candy: Winners of the 2021 Underwater Photographer of the Year Contest
15 | The weather models I mentioned on the 11th are beginning to be much more accurate. Whereas most models now predict a hefty storm with wind speeds of up to 140km (and more) moving through northern Germany, there's only one model left which sees the storm hitting me squarely in the face 700km away.
14 | I thought this was hilarious.
13 | When I moved a few years back, I had to sell my most prized possession, my monster Roland E-Drum kit. If I ever move into a house again, I would immediately buy one of the newer models. Currently, I think the TD-27KV offers the best bang for the buck if you just want to use it a home for fun.
12 | I love my Moneyphant.
11 | We're heading towards a major storm around this time next week. I'm always amazed at how the various models can predict these kinds of events pretty accurately. It's absolutely fascinating to watch the various models become increasingly accurate as we are heading towards the event.
10 | Besides the nifty special effects, Star Trek: Discovery is just plain bad. I have given it the benefit of the doubt all the way into season 4 and now finally gave up after the most recent episode (S04E08). For the first time with any Star Trek series, I still have the feeling - after nearly four complete seasons - that this one just lacks coherence and that the showrunners themselves don't really know what to do with the storyline.
09 | Measles cause "immune amnesia".
08 | Today, Twitter was up in arms because our (new) Chancellor apparently wore the wrong sweater while enjoying a little time off. Twitter and other social networks are just completely f*ucked up.
07 | Facebook (Zuckerberg/Meta crap) actually threatened Europe by warning the continent that they would pull out if they aren't allowed target advertising from here on out. Really? Most people I know would call that a promise.
06 | I have always been a huge fan of Grethe Meyer, one of the finest Danish designers of all time. I have been collecting and using both her "Blue Line" dinnerware and "Copenhagen" cutlery for the past 30+ years and was disappointed when "Blue Line", which used to be produced by Royal Copenhagen (and Alumina), was discontinued some years ago. By accident I found out that "Bodum" has resurrected "Blue Line" ("BLÅ") in 2021 and it's still alive and well.
05 | As my constant readers will probably know, I have a very eclectic musical taste. These past two years I have been listening a lot to Chris Standring, whose music I had never listened to before. I used to call this kind of music "muzak", but today I enjoy his impeccable sense of melody and rhythm. I put his (many) CDs on whenever I need to do menial tasks, sorting things out, etc. Great stuff!
04 | My immune system is still totally screwed up. These past weeks I have been sleeping up to 10 - or even 11 - hours per day.
03 | I have been watching the developments around the "James Webb Telescope" for years now. It is absolutely amazing how incredibly well the whole thing has been working so far. They're still calibrating, but I'd be surprised if anything goes wrong from here on out.
02 | Ages ago, "Serious Sam" was one of my favorite games. I just installed version 4 ("Deluxe") and it just doesn't do it for me. The idea is there and still the same, but the setting isn't me at all.
01 | Let's hope February will be better than January. And, on another note, I still haven't completed my "2021 in photos" page. Why? I have plenty of photos but, somehow, they are not as consistent as they were in 2021. Still ... I'm working on it.
---
01 |

January
31 | I've just checked off January as one wasted month on my list.
30 | Away from home is - currently - better than being at home. These last few weeks I have been turning in too many circles.
29 | Currently, I am investigating how to get around 14TB of music connected to my Marantz stereo without having to rely on streaming, internet connections and whatnot. I want to have a device that I can save my perfectly-tagged music to and which doesn't need to rely on anything ... just another module much like a CD player. I think I might have finally found the one (German) company that can actually deliver this kind of media server.
28 | I was listening to Philip Sayce again today. He plays an incredibly mean (blues rock) guitar!
27 | I haven't written about it yet, but after my booster shot on January 3rd, I was hit by a massive immune system reaction 24 hours later that hasn't let up at all. Doctors are working on it but, because the Covid-19 incidence is around 1200 here at the moment (and rising), getting an appointment with the various medical experts I need is incredibly difficult.
26 | I rewatched "Wolf of Wall Street" the umpteenth time the other day and again noticed how good Kyle Chandler is in that one. There is, of course, the pivotal scene with Leonardo deCaprio, but I also love that last scene with him riding home on the subway after Jordan Belfort has just been successfully convicted. Besides Chandler and DiCaprio, Jonah Hill and Rob Reiner are just fabulous in that film. There are so many great scenes in this movie that should have lead to a myriad of Academy Awards, like this scene and this one, the latter showing perfect casting down to the last role.
25 | ... and harking back to January 22nd, also check out how incredibly tight Van Halen was as a band by listening to, for example, "Atomic Punk", "I'm the One" or "Jamie's Cryin'" (or any of the other examples of Van Halen tracks without vocals available on YouTube). Great stuff.
24 | I guess I'm different because I like "The Book of Boba Fett" much more than "The Mandalorian". Then again, I have never been attached to the Star Wars universe as much as some of Boba Fett's harshest critics.
23 | Maggie Gyllenhaal is just about the only "celebrity" I follow on social networks and "The Lost Daughter" is probably the only excellent film I watched these past many months.
22 | If you want to hear how brilliant a guitarist Eddie Van Halen was, check out this fabulous playlist on YouTube, which presents the isolated guitar tracks.
21 | "The Psychology of Misinformation" by David G. Rand (MIT) is a video you should watch.
20 | I came across the fact today that the 1st American military court martial trial began in Cambridge, Massachusetts on this day in 1778. For some reason, although unrelated, it made me look up where the attempts of making an example of Julian Assange are at. I hope the High Court in London will allow Assange lawyer's to appeal to the U.K.'s Supreme Court against extradition.
19 | I finally broke down and purchased the 2011 reprint edition of "Saul Bass: A Life in Film & Design" by Jennifer Bass and Pat Kirkham although I vowed not to buy larger books anymore.
18 | In my book, Anita O'Day was the only "white" jazz singer comparable to greats like Ella Fitzgerald and Billie Holiday. She called herself "song stylist" and that comes pretty close to what she always did so well (presenting her material more like an instrumentalist than a singer). Reading her autobiography many years after she passed away (in 2006) is actually both depressing and uplifting. In "High Times, Hard Times" she, as honestly as possible, goes into her decade-long heroin drug addiction but also reveals what life as a jazz singer was like from early on (her tenures with Gene Krupa, Woody Herman and Stan Kenton) to much later when she traveled the globe as a solo artist. She was an absolutely fascinating personality.
17 | Every year I buy new Christmas albums in and around November. This year, there really wasn't anything exciting to buy into, so I opted for adding on to my "Ars Nova" collection.Ars Nova produced my all time favorite Christmas album, "Julens Sange", but, as I discovered through extensive research online, they also published an incredible oeuvre of classical and contemporary music. I love that choir, which hails from Copenhagen, Denmark and is often lead by Paul Hillier. Absolutely wonderful music, usually excellently recorded.
16 | Getting doctors' appointments during this pandemic has been a pain in the ass. Just like with every other public service, the Covid-19 pandemic seems to have been an excellent excuse for everyone to work less, impose absolutely ridiculous rules and, all in all, be a general nuisance.
15 | I've always been a fan of the NWOBHM ("New Wave of British Heavy Metal") and I am rediscovering many aspects surfing through three books by Martin Popoff:Popoff, Martin. Smokin Valves A Headbangers Guide to 900 NWOBHM Records. Wymer UK, March 2019.Popoff, Martin. Wheels of Steel The Explosive Early Years of the NWOBHM. Wymer UK, July 2019.Popoff, Martin. This Means War The Sunset Years of the NWOBHM. Wymer UK, October 2019.
14 | Waiting for my wife to arrive for the weekend. The powers that be still haven't decided if they want to allow us to live together permamently. Shame on them. Civil servants are just numbers to them ... to do with however they please.
13 | Right now, I need a (good) burger. I haven't eaten one of those for months. I'm always surprised how one's metabolism can be conditioned by some past food experience (by the way: the best burger I ever ate was one that was served up by some road-side diner in Orlando, Florida).
12 | For seemingly ages I have been following and watching the development and recent launch of the "James Webb Space Telescope". It is absolutely amazing to see what dedicated scientists and engineers can achieve nowadays. So many things could have gone wrong but, so far, that thing is working down to the minutest detail.
11 | The problems because of my January 3rd booster shot have been steadily increasing. No fun.
10 | Via Toto's "40 Tours Around the Sun" live BluRay and CD, I came across this incredibly versatile multi-instrumentalist, Shem von Schroeck. Besides the fact that he has a name that most people will probably be unable to unearth via Google because they can't remember how to spell it, that guy's career has been astonishing: opera singer, composer, producer and composer of film music, drummer, bassist, guitarist, lead and background singer, session and live musician on/for an endless number of recordings and bands such as Toto, Kenny Loggins, Michael McDonald, David Paich, David Foster, Christopher Cross, Richard Marx, Don Felder, Al Stewart, Patti Austin, Stephen Stills, Tom Jones, Loggins & Messina, Gary Wright, Spooky Tooth, thriller author and martial arts expert. I was wondering how he finds the time but after a bunch of interviews the answer was clear ... that guy is just incredibly dedicated (and, apparently, a really nice guy). Check him out.
09 | The Poco phone (POCO X3 NFC) I bought last year has turned out to be one of the best investments ever. I turned it into a music player by removing really everything else on that phone and it lasted the entire Christmas weeks with music 24/7. The battery, once you trash each and every other funtion,m is absolutely amazing. After one week of constant music, I was still at 87% battery power!.
08 | Being a person who has had to deal with immune deficiencies these past many years, my booster shot has caused lots of problems. I'm not at work at the moment. Let's see how things pan out.
07 | Yes, I still have my Christmas tree standing around. I have been watching neighbours ditching each and every Christmas ornament since December 28th, but I'm keeping the tree around until the end of January. It just adds a ton of coziness to the living room on these many gray and depressing January days we've had this year (we've been plagued by endless fog for days now).
06 | I read up on Kalief Browder again today. Cases like these are absolutely depressing to study but what irks me most is that really all the people/officials involved usually make it out of their failure unscathed. Often they are even promoted.
04 | I don't think there will ever be a follow-up, but I personally do like Ridley Scott's two most recent Alien sequels, "Prometheus" (2012) and "Alien Covenant" (2017). I have both movies in glorious UHD and I did like the world- and mythbuiling he attempted here. Unfortunately, a possible next entry in the franchise will probably veer off the path completely ... again.
04 | Omicron is beginning to raise its ugly head around here but today I got my booster shot. Let's see how that goes.
03 | Marvel's "Eternals" is really one of the crappiest movies I have ever had the misfortune to watch. What an absolutely predictable borefest.
02 | Our new government took a while to jell, but one of my former students, Tobias Lindner, was made Minister of State at the Federal Foreign Office. Shortly before, in the negotiations to form a so-called traffic light coalition of the Social Democratic Party (SPD) and the Free Democratic Party (FDP) following the 2021 federal elections, Lindner was part of his party's delegation in the working group on foreign policy, defence, development cooperation and human rights, co-chaired by Heiko Maas, Omid Nouripour and Alexander Graf Lambsdorff. Although I have been highly critical of some aspects of his party, Tobias absolutely deserved this position. I have been watching his work closely and he's a very smart, educated and dedicated politician. I trust him.
01 | Happy New Year, everyone! Let's see if this year will allow us to shake the pandemic. In my case, that would make work a lot more relaxed. And, by the way, I archived last year's micro blog.
---
***
Archived Micro Blogs | 2019 | 2020 | 2021 | 2022
---